Welcome to Madeira Island, a captivating haven nestled in the Atlantic Ocean. With its dramatic coastline, lush landscapes, and rich marine life, this Portuguese gem beckons adventurers and nature enthusiasts alike. In this comprehensive guide, we will embark on a journey to uncover the hidden gems of Madeira Island, exploring its breathtaking beaches and exhilarating boat trips. Whether you seek tranquil shores or thrilling marine encounters, this guide will help you make the most of your island getaway.
Beaches of Madeira Island
Madeira Island boasts a diverse array of stunning beaches, each with its unique allure. Let's delve into the hidden pebble beaches and captivating coastal landscapes that await;
If you're planning a visit to these beautiful shores, it's essential to be prepared and know what to expect, we will provide you with useful tips and insights to help you make the most of your time at a pebble beach in Madeira.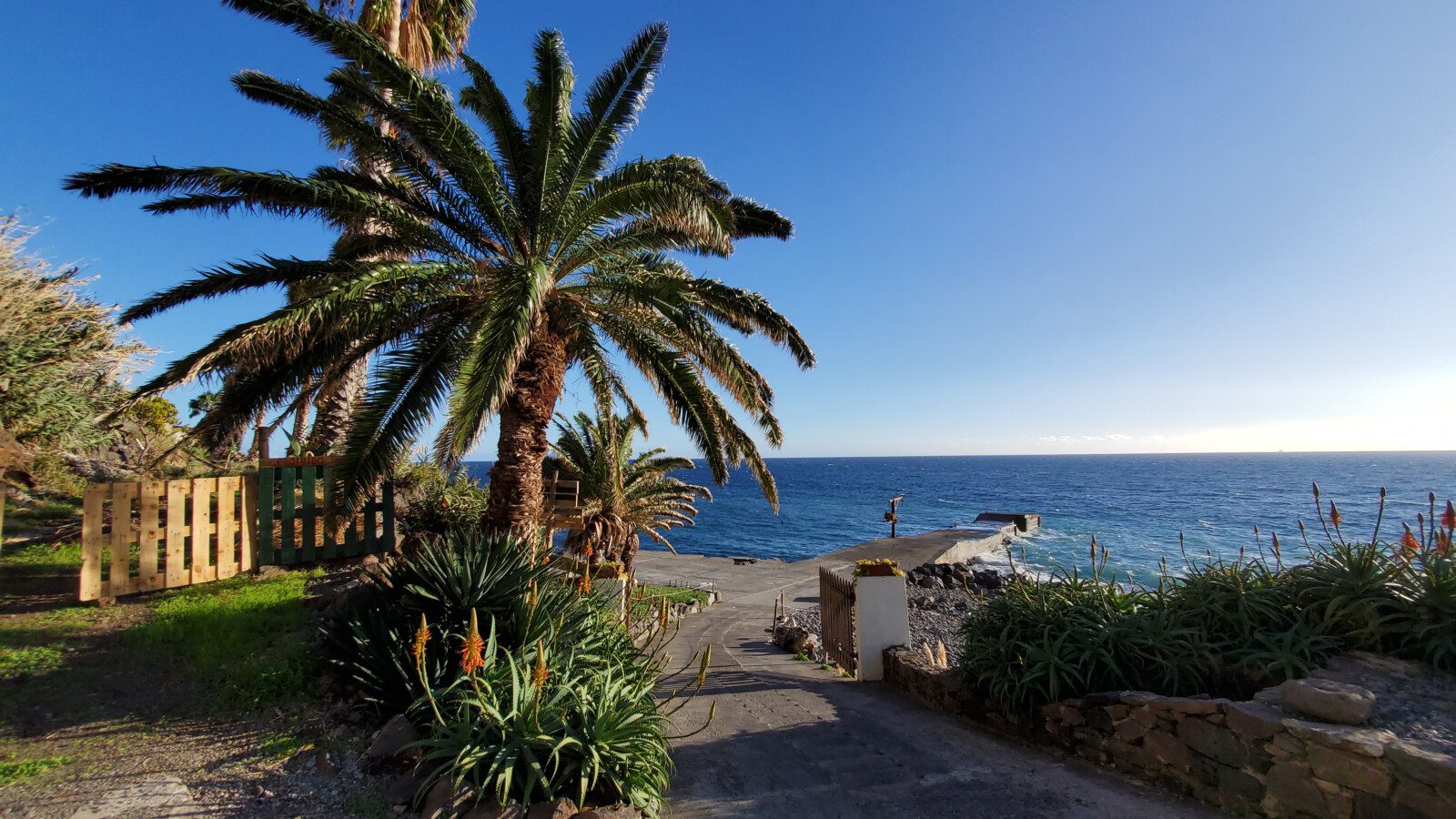 Footwear Matters
Unlike sandy beaches, pebble beaches require appropriate footwear to ensure comfort and safety. Pack a sturdy pair of water shoes or sandals with good grip to navigate the uneven terrain. These will protect your feet from sharp rocks and provide stability as you explore the beach and enter the water. Remember to break in your footwear before your trip to avoid discomfort during your beach adventure.
Beach Essentials
Packing the right essentials will enhance your pebble beach experience in Madeira. Consider bringing a comfortable beach towel or mat to relax on, as well as a lightweight beach chair if desired. A small inflatable pillow or cushion can provide extra comfort on the pebbles. Don't forget to bring sunscreen, a wide-brimmed hat, sunglasses, and a beach umbrella to shield yourself from the sun's rays. It's also a good idea to have a beach bag to carry your belongings and a waterproof case for your valuables.
Relaxing on Pebbles
Lounging on pebbles is different from reclining on sandy shores. To create a comfortable spot, bring a beach blanket or mat to spread out beneath you. You can also use a beach chair or position yourself against a rock or natural ledge for added support. Arranging the pebbles to create a level surface can also help in finding a comfortable spot. Additionally, using a towel or cushion beneath you can provide some cushioning against the hard surface.
Water Activities
Pebble beaches in Madeira often offer clear and inviting waters, perfect for swimming and snorkeling. Be prepared for a slightly different experience compared to sandy beaches. Water shoes or fins are recommended to protect your feet and enhance your mobility in the water. Keep in mind that pebbles can be slippery, so exercise caution when entering and exiting the water. Snorkelers will be treated to a rich underwater world, teeming with vibrant marine life and intriguing rock formations.
Exploring the Surroundings
One of the highlights of pebble beaches in Madeira is the opportunity to explore the stunning surroundings. Take a leisurely walk along the shoreline and discover hidden coves, intriguing rock formations, and captivating sea caves. Don't forget to bring a camera to capture the breathtaking coastal scenery. Take your time to absorb the tranquility and immerse yourself in the raw beauty of the surroundings. Additionally, keep an eye out for any signs indicating restricted areas or safety precautions.
Top 10
Prainha: Tucked away near the village of Caniçal, Prainha do Caniçal entices visitors with its secluded black sand beach. Encircled by towering cliffs, this tranquil spot provides a peaceful escape where you can unwind, stroll along the shore, and immerse yourself in the pristine beauty of the surroundings. Snorkeling enthusiasts will delight in the opportunity to explore the underwater world teeming with marine life.
Seixal Beach: Situated on the northern coast of Madeira Island, Seixal Beach stands as a mesmerizing black sand beach adorned with towering cliffs. Its contrasting hues create a striking visual panorama, and the crystal-clear waters beckon swimmers and nature enthusiasts. With lush greenery encompassing the beach, Seixal offers an enchanting retreat that feels worlds away from the hustle and bustle of everyday life.
Praia dos Reis Magos: Located in Caniço, Praia dos Reis Magos showcases a captivating blend of pebbles and sand, inviting visitors to revel in its serene ambiance. Bask in the tranquility of this beach, enjoy leisurely walks along the coast, and take in the awe-inspiring cliffs that frame the horizon.
Praia da Garajau: Found in Caniço, this pebble beach is located near the famous Garajau Nature Reserve. It offers excellent snorkeling opportunities due to its clear waters and vibrant marine life.
Praia do Jardim do Mar: Found in the charming village of Jardim do Mar, this secluded pebble beach is known for its natural beauty and tranquility. It offers a peaceful setting for sunbathing and enjoying the sound of the waves.
Paul do Mar Beach: Paul do Mar is another charming coastal village known for its natural beauty and laid-back atmosphere. The beach in Paul do Mar consists of pebbles and black sand, characteristic of the volcanic origins of Madeira Island. It is a great spot for sunbathing and swimming, and visitors can enjoy the surrounding scenery of cliffs and the Atlantic Ocean. The village itself has a relaxed vibe and is a popular destination for surfers.
Praia da Fajã dos Padres: Accessible by cable car or boat from Quinta Grande, this secluded pebble beach is situated in a hidden fajã (coastal strip) and offers a unique and tranquil setting surrounded by lush terraced vineyards.
Calhau da Lapa: Nestled on the southern coast of Madeira Island, Calhau da Lapa presents a captivating sight with its intriguing rock formations, sea caves, and natural pools. Carved by the forces of nature, these unique geological features provide an enchanting setting for beachgoers to explore and admire the raw beauty of the Atlantic coastline. Visitors can also enjoy panoramic views of the ocean and revel in the serene atmosphere.
Madalena do Mar Beach: Situated in the coastal village of Madalena do Mar, this pebble beach offers a tranquil and picturesque setting. With cliffs as its backdrop and the Atlantic Ocean as its stage, Madalena do Mar Beach provides a serene escape for sun-seekers. Revel in the natural beauty of the surroundings and take in the rhythmic sounds of the crashing waves.
Praia da Alagoa: Situated in Porto Santo, a neighboring island of Madeira, this golden sandy beach is known for its long stretch of shoreline and clear blue waters. It is easily accessible by ferry from Madeira.
Madeira Island is a paradise for beach lovers, offering a diverse selection of breathtaking coastal gems. From the volcanic sands to the hidden pebble beaches, each one possesses its own unique charm and allure. Whether you seek relaxation, natural beauty, or adventure, the top 10 beaches of Madeira Island have something to offer everyone.
Praia Formosa, with its sweeping shoreline and volcanic black sands, captivates visitors with its stunning views and spaciousness. Prainha do Caniçal entices with its secluded black sand beach, offering a serene escape amidst towering cliffs. Praia dos Reis Magos boasts a beautiful blend of pebbles and sand, inviting beachgoers to immerse themselves in its tranquil ambiance.
The northern coast is home to Seixal Beach, where the striking contrast of black sand against lush green cliffs creates a mesmerizing sight. Calhau da Lapa, on the southern coast, reveals intriguing rock formations, sea caves, and natural pools that provide a unique beach experience.
Madalena do Mar Beach charms visitors with its pebble shores, picturesque cliffs, and the rhythmic sounds of the ocean. Paul do Mar showcases a captivating blend of pebbles, surf, and a vibrant fishing village atmosphere.
The hidden pebble beach gems of Calheta, Jardim do Mar, and Prainha de Caniçal offer secluded spots where visitors can embrace the raw beauty of the island's coastline, enjoy solitude, and connect with nature.
Whether you're looking to bask in the sun, explore underwater wonders, or simply unwind amidst breathtaking vistas, Madeira Island's top 10 beaches have it all. Each beach beckons with its own unique character, allowing you to create memories that will last a lifetime.
So, pack your beach essentials, slip into your water shoes, and get ready to embark on an unforgettable journey along the pristine shores of Madeira Island. The island's natural beauty, stunning coastal landscapes, and warm Atlantic waters await, ready to provide you with a beach experience that will exceed all expectations.
Boat Trips in Madeira Island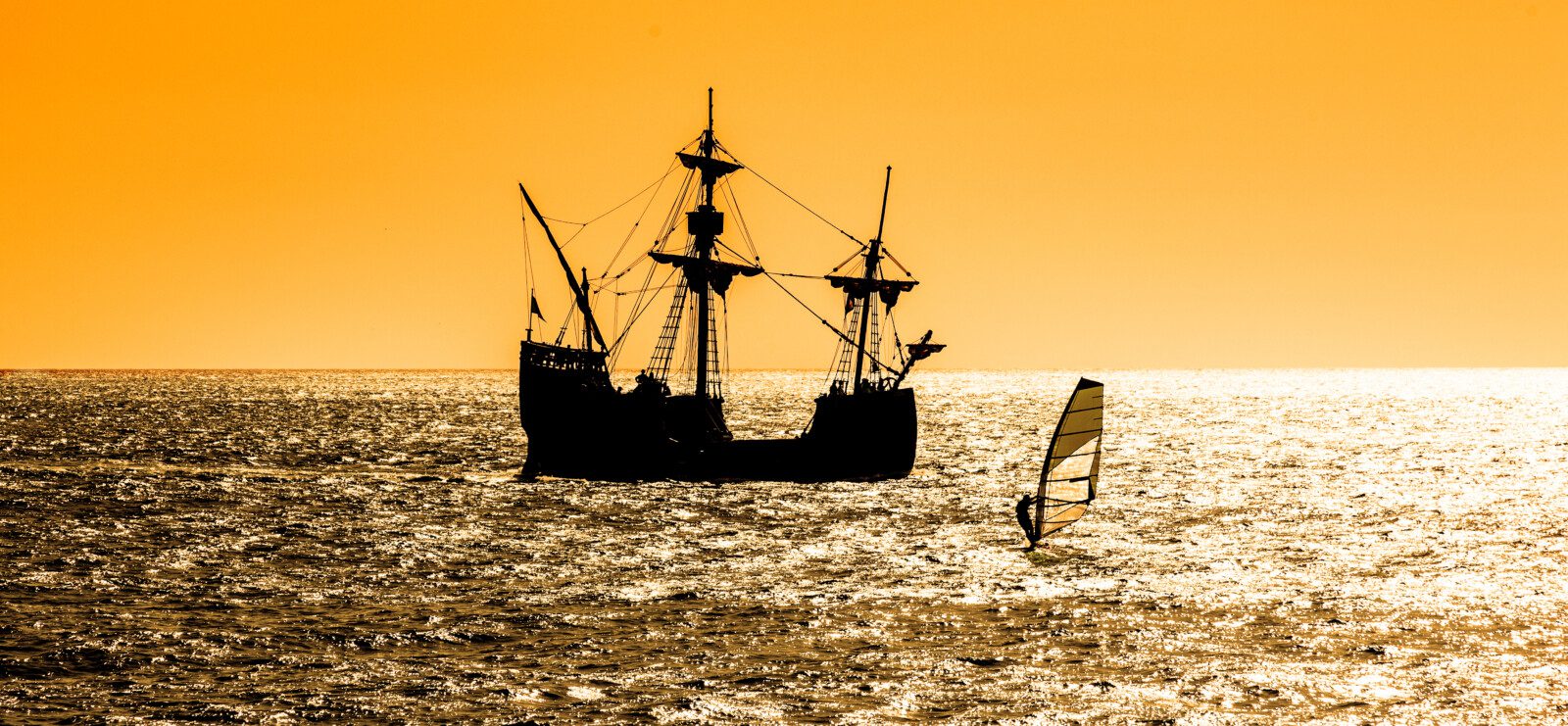 Embarking on a boat trip in Madeira Island is an extraordinary way to explore the island's coastal wonders, encounter marine life, and create lifelong memories. Let's delve into the thrilling boat trip options that await:
Dolphin and Whale Watching: Madeira Island is renowned for its rich marine biodiversity, and dolphin and whale watching tours offer an unforgettable opportunity to observe these majestic creatures in their natural habitat. Board a specialized boat and set sail on an adventure to spot common dolphins, bottlenose dolphins, and even magnificent sperm whales. Experienced guides provide insights into the behavior and conservation efforts surrounding these incredible marine mammals, ensuring an educational and awe-inspiring experience.
Catamaran Coastal Tours: Immerse yourself in the splendor of Madeira's coastal scenery by embarking on a catamaran tour. These tours allow you to marvel at the island's dramatic cliffs, hidden bays, and charming fishing villages. Cruise along the rugged coastline, as your knowledgeable guides provide fascinating insights into the island's history, geology, and marine life. Many catamaran tours also provide opportunities for swimming in secluded coves and venturing into mesmerizing sea caves, adding an extra touch of adventure to your journey.
Fishing Excursions: For those seeking an active and thrilling adventure, fishing excursions are a popular choice in Madeira Island. With its rich waters teeming with marine life, the island offers excellent opportunities for sport fishing. Join a fishing excursion and try your luck at catching blue marlin, white marlin, tuna, and swordfish. Expert crews provide guidance, top-of-the-line equipment, and insider tips to enhance your fishing experience. Whether you're a seasoned angler or a novice, the thrill of reeling in a prized catch in the open sea is an experience not to be missed.
Sunset Cruises: Indulge in the romance and tranquility of a sunset cruise, where you can witness the captivating spectacle of the sun setting over the Atlantic Ocean. Step aboard a luxurious vessel and set sail as the sky transforms into a breathtaking canvas of vibrant colors. Gaze upon the panoramic views of the coastline and embrace the serenity of the open sea. Many sunset cruises offer onboard entertainment, such as live music and delectable cuisine, providing a truly unforgettable experience.
Scuba Diving and Snorkeling: Discover the mesmerizing underwater world of Madeira Island by joining a scuba diving or snorkeling excursion. Dive into vibrant coral reefs, explore captivating submerged caves, and swim alongside a kaleidoscope of tropical fish. The island's crystal-clear waters offer excellent visibility, and experienced guides ensure your safety and provide insights into the marine ecosystems that thrive beneath the surface.
Private Boat Charters: For a truly personalized experience, opt for a private boat charter in Madeira Island. Tailor your itinerary to suit your preferences, whether it's exploring secluded beaches, visiting remote islets, or simply indulging in a private retreat amidst the vast Atlantic Ocean. Relax and unwind onboard a luxury vessel, accompanied by a dedicated crew catering to your needs and desires. Private boat charters provide the ultimate flexibility and exclusivity, allowing you to create cherished memories with your loved ones.
So, whether you're seeking relaxation on the stunning beaches in Madeira, embarking on exciting boat trips, or immersing yourself in the natural wonders of Madeira Island, this destination promises an unforgettable experience. Plan your visit, pack your essentials, and get ready to embrace the beauty and adventure that await you on Madeira Island.